It is the middle of February and it is freezing cold outside. You are ready for spring - its warmer climate, its gentle breeze, and best of all, you are ready to see green leaves and tiny buds of spring flowers coming out of the earth. For this first post about United States, I chose Washington D.C. because, not only it is the capital of the country, it is also the home to the largest Cherry Blossoms (Sakura) Festival in United States. For three weeks in early April every year, a part of D.C. from the Tidal Basin to the National Mall is blanketed by clouds of pinks and whites. The magnificent beauty of these 3000 cherry blossom trees - a gift from Japan to First Lady Helen Taft in 1912 - is a sight very much worth traveling for. Here are some things that I recommend you do when you do visit:
1. Break your fast at the Mandarin Oriental
Cherry blossoms viewing in D.C. means a day of much walking and taking pictures. It is best to start your day with a hearty, good breakfast that will last you a while, yet won't cause you to visit the loo too often. Breaking your fast at the Mandarin Oriental means yummy traditional breakfast fare like the eggs benedict featured here, good coffee, excellent service, and good atmosphere. It is the perfect start to a day of beauty.
2. Take your time with the breathtaking cherry blossoms
I visit D.C. during the cherry blossoms festival every couple of years. And every year when I come back home, I almost plant a cherry blossom tree in my backyard. I still have to find the right spot, breed of tree, etc.- it is a goal of mine. For those of you first time visitor to this festival, don't forget to bring your camera, a pair of stout walking shoes, and water (you will need all three while walking around). D.C.-ers have been known to picnic for a few hours in the Tidal Basin area during the period of this festival. If you don't have hours to spend, make sure you at least take your time absorbing these beauties.
3. Visit the Jefferson Memorial
Dedicated to Thomas Jefferson, one of the most important American "Founding Fathers", the memorial honors this 3rd US president and main writer of the American Declaration of Independence. A well-known landmark that has served as a backdrop for a number of movies, the memorial's architecture mimic Rome's Pantheon and Jefferson's own design for the Rotunda of the University of Virginia (that he founded). A 10,000 lbs (~4336 kg) bronze statue of Jefferson, measuring 19 feet (5.8m) tall, shows him looking at the White House where he used to live. Outside nearby, two delightful water features in the form of stone waterfalls and the Atlantis fountain rounded up the beauty of this spot of the National Mall.
4. Pose with the Washington Monument
This obelisk honors George Washington, the 1st US President and Commander-in-chief. Made of marble, granite, and bluestone gneiss, the Washington Monument is the world's tallest stone structure and obelisk with its 555 feet and 5 inches (~170 meter) height. It took roughly 41 years to complete, a worthwhile undertaking given George Washington's military and political accomplishments during his 43 years of service to the country. Even his main enemy, King George III, called him "the greatest character of the age."
5. Absorb the calmness of the Reflecting Pool by the Lincoln Memorial
The Reflecting Pool is the largest reflecting pool in the United States. At 2,029 feet (618 meter) long and 167 feet (51 meter) wide, the pool is located on the National Mall, directly east of the Lincoln Memorial. The pool holds about 6.75 million gallons (~25.5 million liters) of water and its dramatic reflection of the sky, the Washington Monument, and the Lincoln Memorial sees about 24 million visitors per year. President Obama's 2009 inauguration was held in this location, attended by more than 400 thousands people. Make sure to visit the Lincoln Memorial, directly next to the pool. Dedicated to the 16th US President Abraham Lincoln, the memorial honors this freer of slaves and receives 6 million of visitors per year. It was the site of Martin Luther King's speech "I Have a Dream" and ranked 7th in the 2007 List of America's Favorite Architecture by the American Institute of Architects.
6. Have lunch at Daikaya Ramen Shop
Rated very high by locals and tourists alike, this funky dig ladles out the Japanese noodle soups of ramen in various shio, shoyu, and miso styles. They are sure to warm you up nicely after a cool morning of walking amongst cherry trees and monument/memorial trekking. Don't forget to get some savory side dishes (love their gyozas) and a glass of their Japanese beers or a cup of sake!
7. Enjoy the Cherry Blossom Parade & Street Festival
This morning and afternoon festival is the largest Japanese culture festival in the United States. Featuring live J-pop music, food, arts, culture, and live martial arts demonstration. Make sure to try more than one of the 25 food, beers, and sake vendors and shop for some Japanese-style jewelry. Children activities are aplenty with origami, doll-making session, kumihimo (braided jewelry), calligraphy, and many more. Cooking demonstrations and sake-food pairings along with performances like the taiko drums troupes are crowd-pleasing features. Martial art demonstrations range from no-weapon karate and jujutsu to weapon-and-body-armor styles like kenjutsu and aikido. The festival is free to children under 12 and cost roughly $10 per adult. Dogs are welcome too!
8. Catch a show at the Kennedy Center
The Kennedy Center is a performing arts center located on the Potomac River aside from the Watergate complex. It produces theater, dance, ballet, orchestral, chamber, jazz, popular, folk, and multi-media performance pieces for all ages. It is the busiest performing arts facility in the country with ~2000 live performances and 2 million audiences per year (and another 20 million audience if you count broadcasts). As the leader of America's arts education, the center honors president John F. Kennedy and receives federal funding for its operation and maintenance along with private funds and ticket sales. The pictures above showcase a (very fun) beat-boxing competition at the Millennium Stage.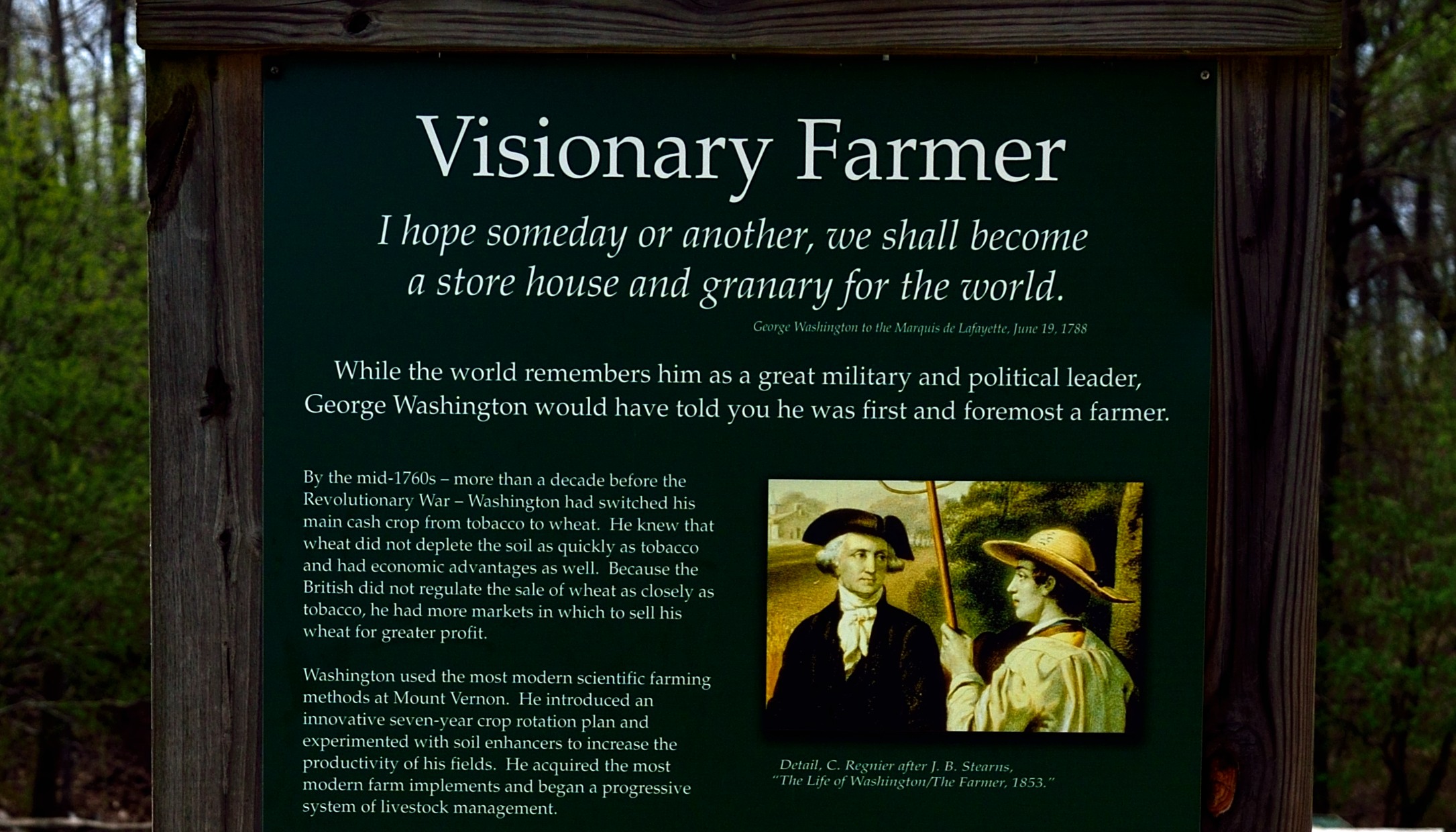 9. Pay a visit to Mount Vernon - the home of founding father George Washington
George Washington acquired Mount Vernon in 1754 and spent the next 45 years of his life expansing this property to reflect his status as a Virginia gentleman. George Washington fancied himself first and foremost a farmer. He pioneered farming methods innovative to the 18th century such as crop rotation and fertilizers use. The 4-acre Pioneer Farm is home to his innovative 16-sided treading barn, whiskey distillery, and gristmill. George Washington was also a successful entrepreneurial businessman, building his wealth on trades of flour, grits, cornmeal, whiskey, wood, stones, and herring (from his onsite harbor). There is a large collection of furnishings owned by the Washington's reflecting their wealth and sense of fashion in the estate. The gardens and grounds contained more than a dozen original structures and reconstructed buildings, vividly demonstrating what life was like on Washington's 18th century plantation. The upper and lower gardens is noted as one of the most worthy Colonial Revival gardens in the country. Make sure to visit the gift shop for themed books, year-round Christmas goods, and toys & games from a bygone era.
10. Have dinner at Old Ebbitt Grill
Another locals' favorite, the Old Ebbitt Grill is D.C.'s oldest most historic saloon. Founded in 1856, it has served the likes of Presidents McKinley, Grant, Andrew Johnson, Cleveland, Theodore Roosevelt, and Harding. Not surprising given its 2-blocks radius from the White House. The tasty menu changes daily and includes homemade pastas, fresh seafood, entree salads, burgers, sandwiches, fresh-baked desserts and the freshest selection of oysters from both coasts in season. The historical atmosphere makes one feel like eating in a different era. The Victorian interior features an antique clock over the revolving door, marble staircase with iron-spindled railing, mahogany bar, carved glass panels, carved mirrors & windows, oil paintings by local marine & bird artists, antique glass chandeliers & light fixtures, bentwood & leather chairs, English lace curtains, and ceiling murals. Step into a different period in time!
Like what you saw? Sign-up to get more quarterly travel stories & tips: